With the ever-expanding rise of eCommerce and the growing complexity of global supply chains, freight industry positions from freight brokers to truck drivers will remain highly relevant for many years to come. However, because logistics is a capital-intensive industry, some places with more developed logistics networks are ahead in terms of opportunities for logistics professionals.
Suppose you're considering becoming a freight broker, dispatcher, truck driver, or any other type of logistics worker; you should know about the states in the U.S. where the logistics industry is thriving most before you put money down on a freight broker bond or purchase a semi cab. And if you're already in the logistics industry and searching for better compensation, know that these seven states are hot markets with outstanding demand for skilled logistics professionals.
1. California
California includes several of the West Coast's most important ports and is a major hub for goods from Asia entering the U.S. market. On top of that, the Golden State has a massive population with several large markets for consumer goods, including Los Angeles, the Bay Area, and San Diego.
COVID-19 and the associated boom in demand for warehouse space created a massive uptick in hiring for logistics jobs in California. With the state's tech industry continuing to lead the way, the future is still bright for America's largest economy. Unfortunately, its highways are infamous for congestion and poor condition, which can make its logistics environment uniquely frustrating—but that's part of what you'll be getting paid to deal with as a California logistics professional.
2. Texas
Like California, Texas is a massive state in terms of population and land area, which means it's also another state with high demand for logistics professionals. With six of the nation's fastest-growing cities, Texas needs robust supply chains for everything from consumer goods to construction materials.
Goods entering the U.S. from Mexico are a major source of logistics business in Texas. But in addition to the state's robust highway infrastructure, its Gulf Coast also has five of the top 20 U.S. seaports by tonnage in the U.S. Houston, in particular, is a major port that serves the state's thriving oil and gas extraction industry.
3. Illinois
Illinois has a winning combination of key factors, including access to large markets and the headquarters of major companies, that make it a great state for logistics jobs. Chicago is one of the superstar cities of logistics, featuring America's busiest cargo airport and major corporate HQs like Archer Daniels Midland.
The state also hasn't forgotten its history as a leader in railroads, and it contains one of the world's largest intermodal rail networks. Finally, let's not forget that Chicago is also an inland port. While it doesn't handle anywhere near the tonnage of Houston, New York, or LA, it's nonetheless a key logistics hub for Midwestern supply chains.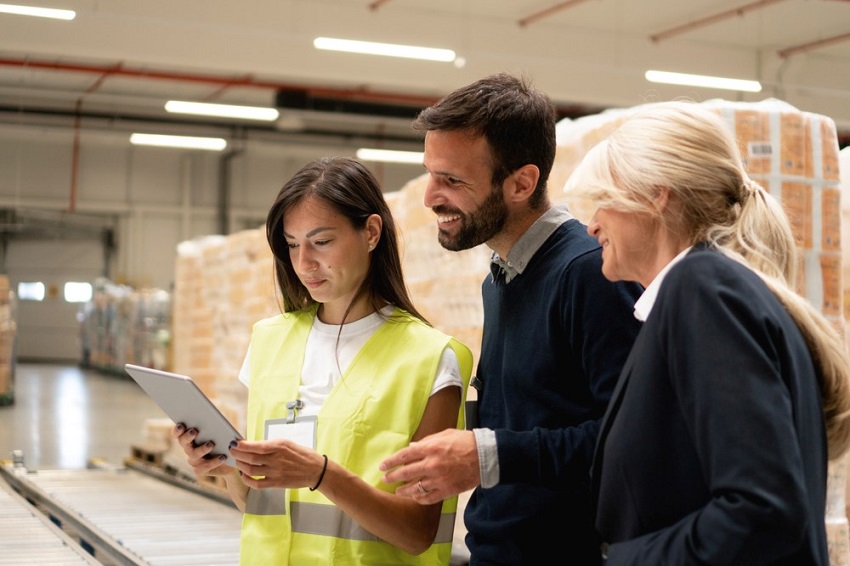 4. New Jersey
The Garden State sits at the nexus of several major interstate transportation routes and the bustling maritime shipping of the Port of New York and New Jersey. As a result, New Jersey consistently appears in almost every category of the top states for logistics professionals, including the highest pay and the highest concentration of logistics jobs.
Warehouse space is at a premium in this geographically jam-packed state, and the growth of eCommerce spurred by the COVID pandemic seems likely to accelerate that trend further. It's a competitive market and has a relatively high cost of living, but logistics professionals who desire an extremely fast-paced work environment with good pay can thrive here.
5. Nebraska
Nebraska has several unique advantages for people seeking jobs in ground logistics. First, it sits in the middle of a massive North American rail corridor, which is why Omaha is the home of the Union Pacific Railroad. Second, its location near the geographic center of the country makes it a hub for trucking.
Nebraska's tax structure is another part of what makes the state attractive. It has no inventory tax, which makes it a great place for businesses to store their inventories. Thus, with plenty of available logistics resources and abundant low-tax warehouse space, Nebraska seems destined to continue its central role in U.S. logistics.
6. Georgia
Much of the southeastern U.S.'s most important logistics infrastructure runs through Georgia. For starters, the seaport of Savannah is home to over 20 percent of the East Coast's marine container trade and is among the nation's top five busiest container ports. And once cargo begins its intermodal journey in Savannah, it can go pretty much anywhere.
That's because many of the biggest U.S. logistics pathways run through Atlanta. UPS and Delta make their headquarters here, and Hartsfield-Jackson is a major airport for both cargo and passengers. With numerous major interstate highways converging in the Atlanta area, this dynamic southern metro is as well-situated for road freight as it is for every other type.
7. North Carolina
North Carolina may not have the big-time logistics infrastructure of its neighbor Georgia—yet. But what it does have is a rapidly growing population, robust consumer demand, a centralized east coast location, and direct access to I-40 and I-95, two of the nation's largest interstate highways. In other words, it's a prime contender for being one of the future logistics hubs of America.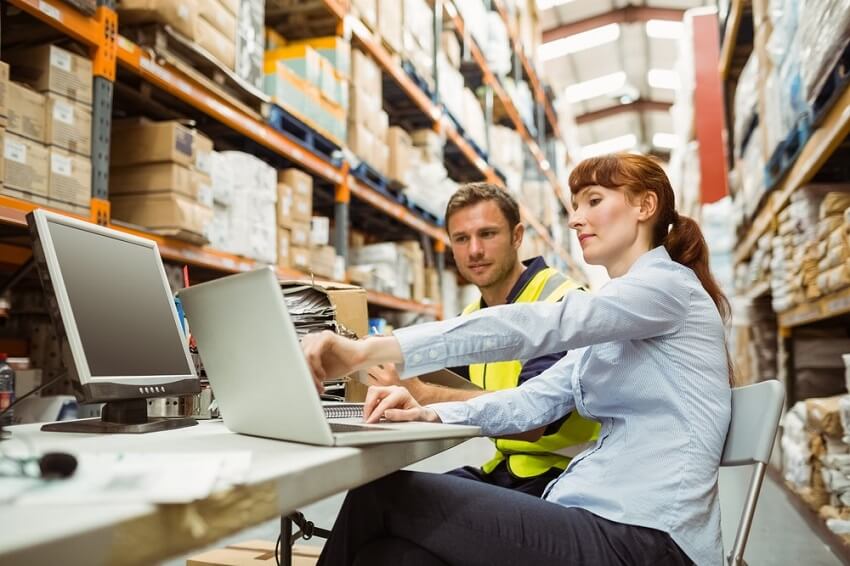 Plenty of major industry players have seen the writing on the wall about North Carolina's future. That's why Amazon is making major investments throughout the state, and UPS just built a massive new facility there. Logistics professionals hungry for opportunity will find plenty in the Old North State, and, as the state's infrastructure grows, so will its markets.