Construction Project Management – All You Need To Know
According to the Project Management Institute;
 Project management is the art of directing and coordinating human and material resources throughout the life of a project by using modern management techniques to achieve predetermined objectives of scope, cost, time, quality, and participating objectives.
Daily minoring of activities and progress is crucial in the construction industry to ensure the project is a success and help save lives by improving workplace safety. A construction project management checklist can help managers better control the worksite and make sure the whole process runs smoothly.  
An Essential Construction Project Management Checklist To Follow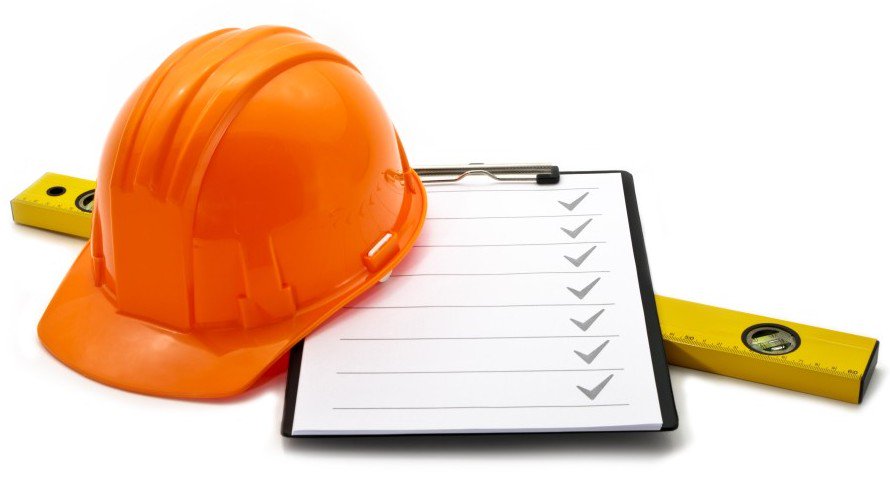 After the bidding process and the contract have been signed, real work on the project manager's side gets started. Here is an essential checklist that can be used for a small to large scale construction project to make sure everything goes smoothly, and the project is successfully delivered.
Scope 
The first step is to make sure the construction file covers the project's purpose and includes all related documents, including a master plan, blueprints, etc. Make sure the scope of the project is clearly defined and educated to all the relevant stakeholders. A good project file should include the following points:
All the stakeholders and clients have agreed to the project terms.
The work needed on the project is listed with clear goals and tasks, including all the required materials.
All project requirements, including the budget, timeframe, and the project team is ready for collection.
All possible constraints and conditions that can impact the work have been clearly defined.
Procurement 
This step makes sure that the procurement method is selected and clearly defined. For example, will the project be a lump sum, cost-plus-fee, unit price, or guaranteed maximum price? Apart from the budget and payment methods, this part ensures that every contract is executed correctly, and all the important architectural, engineering documents are approved.
Following are some of the fundamental points covered in this step:
Selection of required construction consultants, including architects and engineers.
Selection of special advisors for construction, including a complete project team.
Execution of contracts between clients and contractors/suppliers.
Make sure all project payments to contractors are processed.
Ensure that all required changes in terms of materials and timing of services are incorporated into the project program.
All construction site inspection criteria are met, and contractors are following instructions given to them after the site meeting.
To make sure the project handover process and completion are managed well.
Effective resolution of any project dispute or contract default.
Cost Estimation 
This step includes the estimation of costs and budget reviews throughout the project. This is the most crucial step in construction project management as cost overruns are a norm in the industry. Therefore, we recommend getting help from a construction management expert to get a correct approximation of the total cost of a project.
This step must incorporate the following points:
Proper management of project costs and total budget.
Making sure all the costs have been discussed with relevant stakeholders and clients.
Incorporating time and cost variations and time extension.
Making sure contract payments are processed on time to all the contractors and suppliers.
Look for strategies to maintain the budget of the project due to certain cost pressures and externalities.
Learn More: Construction Estimation Tips To Deliver Hassle-Free Projects
Quality Check 
In this step, the project manager should ensure that all the relevant parties, including contractors and subcontractors, understand the quality standards that have to be followed during construction. After creating an understanding, ensure these quality standards are being followed to avoid future performance issues.
We recommend getting the assistance of a construction quality expert to ensure your team is on track and that all the quality standards are being followed.
Risk Assessment
There are many risks associated with the construction work, so make sure you have identified all the possible risk areas and have devised plans to address them in the future. You can also get help from construction claims consultants in Dubai, to help you solve construction claims, payment issues, and quality assurance, etc.
Time 
In this step, the project manager has to ensure that each project team has established a timeline in which each activity is strategically identified. Without a proper timeline, your project can run into unnecessary delays resulting in cost overruns. To make sure everything is done on time, each party should submit their timelines at the beginning of the construction work.
Make sure it includes the following points:
Each party has made its clear timeline and project program.
Scheduled monitoring and updating of the program.
Making sure there is the timely provision of material supply without any disruption or delay.
In case of a delay, make sure all parties are maintaining the project program timeline. If not, then make sure to consult with a delay expert to resolve issues relating to the delay of the project.
Communication 
Open communication is essential in the construction industry to avoid any project delays. Project managers need to conduct regular meetings with the stakeholders and contractors to ensure everyone is on the same page regarding the construction work. An open communication channel is also important to ensure any change in the original project plan is communicated on time to all the relevant parties.
In this step, make sure to cover all the following points:
Make sure there is a schedule for meetings and reporting processes throughout the construction of the project.
Make sure all the progress reports, including overall project progress and costs, are periodically prepared.
All the team members (contractors, subcontractors, suppliers, supervisors) understand their roles to ensure ongoing commitment.
Making sure all the meetings and agendas are communicated to the relevant stakeholders.
All the government and statutory laws are followed, and approvals are checked to avoid penalties and hefty fines.
Manage your Construction Projects through a Checklist
The above construction project management checklist can help construction managers and contractors to make their work more efficient and improve whole workplace quality as well as safety. To help you with better control of the project, make sure to consult with a construction project management professional to help you make a checklist for your project.
Organize your construction workflow with a precise checklist. 
Learn More: