For years now, the UAE's marketing industry has been relying on paid advertisements. As technology advances, it is becoming much easier for Internet users to find relevant content online. The mere use of eye-catching advertisements versus keeping readers informed and updated has always been debated.
Much like search engine optimization (SEO), pay-per-click (PPC) advertising also has its own distinct advantages and disadvantages. Depending on the type of business you are operating in Dubai, they both can prove to be useful, as long as a sufficient amount of effort and resources are invested in each.
SEO versus PPC?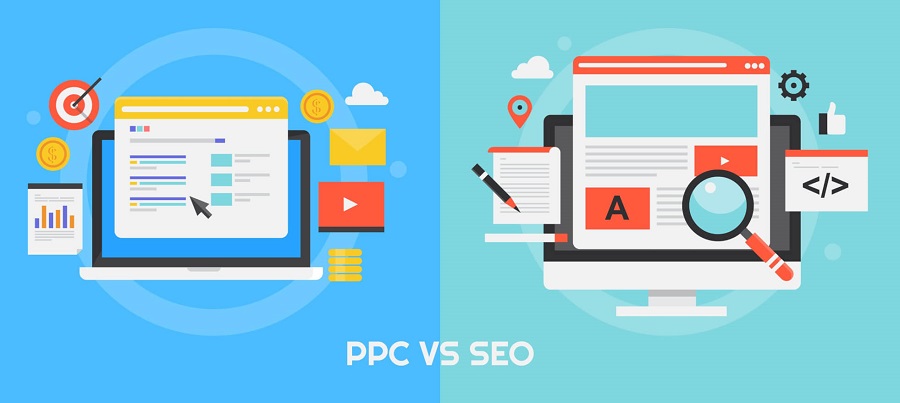 Rather than thinking of SEO and PPC as opposing components of marketing, it is important to realize that each complements the other. It is best to start by gauging the effectiveness of either of these marketing approaches, or whether they can be effectively used together. For this, you will have to consider aspects of your business, such as the product or service you are marketing, your target audience, and the duration your business has been in existence.
PPC for Marketing?
According to marketing experts, if your company offers products, then PPC will work well for it. Your company's paid advertisement could end up being one of four that are visible at the top of Google's search engine result page or one of three on mobile devices.
How Can PPC Complement SEO?
For most digital marketers, SEO tends to be their primary marketing tool and also it is most cost-effective strategy. Of course, this varies from business to business. Certain businesses might actually be able to draw in a greater volume of visitors to their website through organic searches than they would through paid advertising. Search engine optimization can help a company establish itself as an authority in its respective niche, while also strengthening the brand's credibility and trust.
However, even when heavily relying on search engine optimization, at least a medium-sized PPC campaign should also be managed at the same time. The addition of PPC to a marketing strategy can enhance and reinforce it, making it possible to capture more clients and customers. Often, PPC can even be used to underscore other campaigns.
Conclusion
Thus, both PPC and SEO are valuable marketing tools, but which will prove to be more valuable and will work extremely well depends on the nature of the business. For instance, for ecommerce companies, pay-per-click advertising can prove to be particularly beneficial.
Similarly, businesses that provide services will benefit more from SEO as it can boost the visibility of their brand so they may attract new clients. When seeking professional assistance, it is better to hire a single PPC and SEO services company in Dubai that also offers analytics and monitoring services too.
Interested Read: Why You Should Prefer Using Drupal for Website Development