How to Bridge Online and Offline Shopping Gap Through Text Messages?
In recent times, ecommerce sales have exceeded the sales in traditional brick and mortar stores. Although the popularity of physical stores is still high in shopping hubs like the United Arab Emirates, the gap between online and offline shopping is widening. The dependency of the public on online shopping is costing some workers their jobs.
In addition to it, the traditional stores have their own charm and recognition, which promotes brand value, image and awareness. This is the main reason the retail store owners are trying their best to balance their online and offline shopping to enjoy a balanced success. For this, changing the attitude and perception of the public is crucial, which can be done through SMS marketing.
Dig deeper into this article to explore how retailers can bridge the online and offline shopping gap through text message marketing.
Top 8 Retail Text Message Marketing Tips to Equally Promote Online and Offline Shopping
The salesperson can showcase numerous products to the consumers and help them explore the things that match their requirements in the case of shopping from retail stores. On the other hand, the salesperson cannot impact the shopping decision of the consumers. Therefore, there is always a gap between online and offline sales of any retail store, where the two types keep taking an edge over each other at different times. Bridging this gap is important to enjoy smooth progress.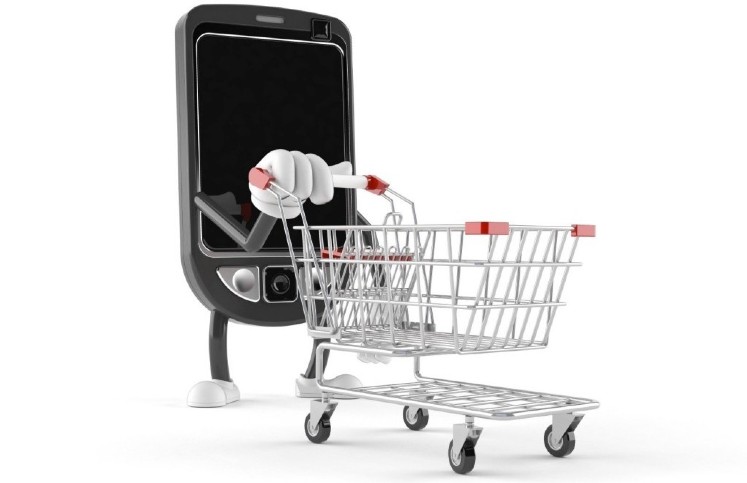 Here are the top text message marketing tips for retailers to equally promote online and offline shopping.
1. Share Store or Online Exclusive Offers
The first thing you need to do to bridge the gap between your online and offline sales is to view the charts and check which of both is leading and which one is facing loss. Once you have identified the losing venture, you can share exclusive offers for that setting, whether it is online or traditional stores. Most retailers hire a professional SMS marketing agency in Dubai to share the store exclusive offers with their target audience.
2. Send Message about Restocking
At times, some products are available in stores and not online or vice versa. The consumers get disappointed and abandon their carts. This practice equally impacts online and in-store sales. However, you can turn the disappointment of consumers into excitement by sending them a quick text message when their favorite product gets restocked on any forum.
3. Announce Online and Offline Sales Separately
The holiday season is the best time for sales. Most of the retailers offer online and in-store sales during that time of the year. People are usually traveling during that time period, so they prefer to get their shopping delivered at their doorsteps. In-store sales decline slightly. You can bridge the gap by announcing online and in-store sales at different times and sending messages to your target audience to make the most out of it.
4. Offer Separate Online and Offline Coupons
Coupons are an important element to attract consumers towards shopping. You can utilize this option strategically and bridge the gap between online and in-store sales. Use text message marketing to make your online consumers utilize the coupons in stores and vice versa. By such a practice, the consumer sticking to one practice will get tempted to experience the other.
5. Share Details of New Arrivals
Every shopaholic is too excited for the new arrivals. People also have a distinct preference for online or in-store shopping when new arrivals are displayed. However, they can miss certain items in case of forgetting the date. You can stay in touch with your consumers through retail text message marketing and share the details of new arrivals in-store or online to enjoy more sales.
6. Encourage Target Population to Join Loyalty Program
The retailers are utilizing various options to win the favor of consumers. One such effort is the loyalty program that ensures the provision of special rewards, offers and discounts to the members. You can share the details of the loyalty program with your consumers through SMS advertising and enjoy a spike in your sales.
7. Share Varied Rewards
Lastly, to balance your online and offline sales, you can share varied rewards to the consumers. These can be in terms of surprise gifts or buy one, get one free offer. However, you have to be careful about sharing the option on the platform that is experiencing low sales. Lastly, sharing the offer with your consumers is crucial. For that, you can contact companies providing retail text message marketing in Dubai and ensure to send message to your targeted audience.
Stay in touch with your consumers to promote online or in-store sales!
Gone are the days when the retailers had the upper hand on the consumers. Now, the consumer is the king. In order to bridge the gap between online and in-store sales, the retailers have to stay in touch with the consumers and share specific offers. All of this is easily possible through the use of SMS marketing. So, avail the service and enjoy more sales.