Famous as one of the most iconic properties in the world, Burj Al Arab in Dubai has a lot to offer. From its 5-star restaurants to panoramic views of the Gulf waters and sunset, Burj Al Arab is one of the trendiest event venues in Dubai. Burj Al Arab is located at the heart of Dubai. It is a favorite public and private event spot for people from all around the world.
Its unique silhouette and architecture offer a splendid backdrop for events. That is why the Bur Al Arab is always in high demand for event hosting companies and individuals. Another attractive feature is that you can choose from a vast range of venue options in Burj Al Arab. And enjoy the beautiful sunset from the location of your choice.
Spectacular Event Venues at the Burj Al Arab Dubai for Weddings, Conferences, and Business Meetings
If you are thinking about hosting an event in Dubai this year and want a unique venue, then nothing can compare with the most iconic building in Dubai – Burj Al Arab. Here are some of the best event spaces and venues available at Burj Al Arab for your next gathering.
Al Falak Ballroom: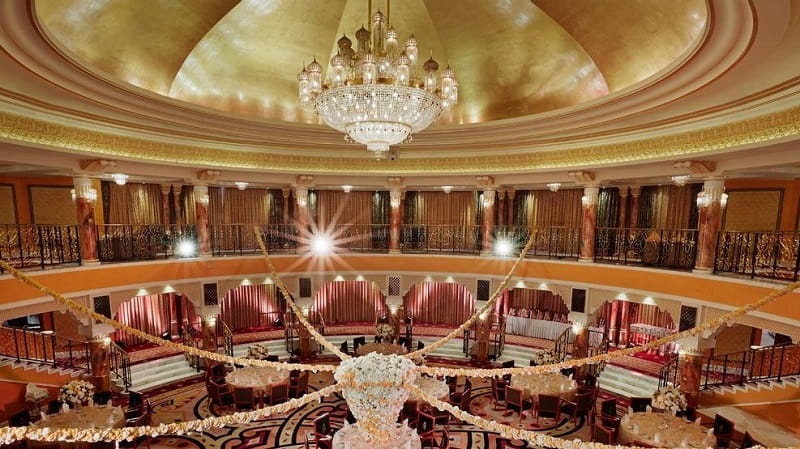 Al Falak Ballroom is styled in the 18th century Viennese Opera House style with a round shape room that can accommodate up to 250 guests. It is a well-known and famous spot for exclusive weddings and gala events. The venue is lavished in Gold and silver with a Swarovski crystals chandelier and a piano.
Its personalized service, iconic views, and exquisite cuisine make it a famous event destination in Dubai. Al Falak Ballroom is what you need for creating memorable and magical events. So, contact an experiential event agency Dubai today to book your venue in Burj Al Arab.
Palm Garden: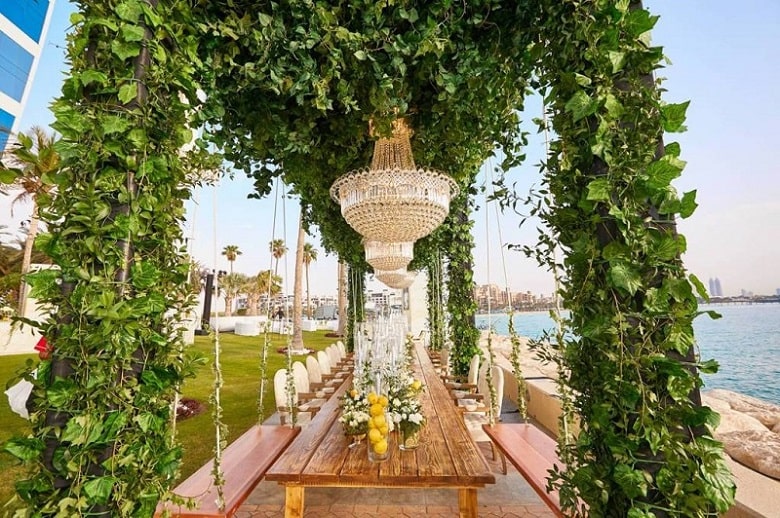 Palm garden is perfect for an intimate or a VIP private event with a breath-taking backdrop of a perfect sunset and crystal clear waters. If you want to host an open-air event with BBQ and fireworks, Palm Garden is the best venue for you. It is also an ideal venue for weddings and birthdays because you can customize the décor with flowers and fairy lights. Palm Garden can accommodate up to 300 guests.
Marina Garden: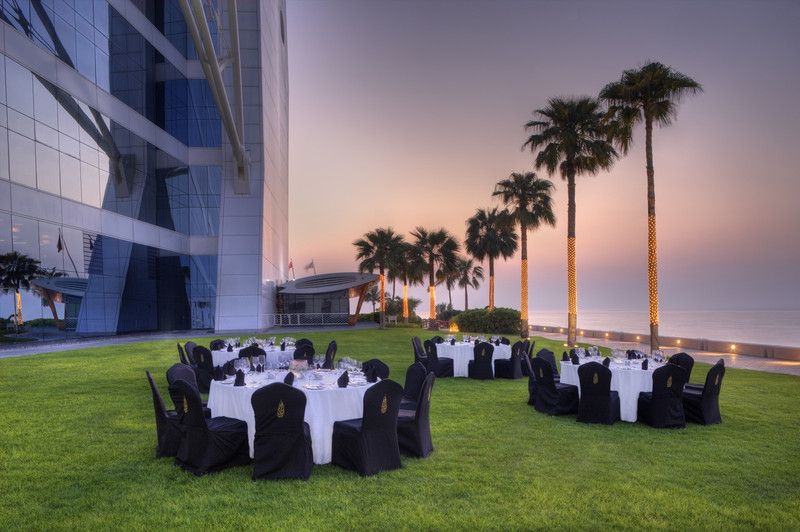 Marina Garden at Burj Al Arab is an open-air venue like no other in Dubai with stunning views of the sunset and the Gulf. It can host up to 250 guests and is ideal for private events like a wedding reception, gala dinners, VIP events. It offers a wide lush green patch of land that can be transformed into a fairyland or any other theme depending upon your event needs. Let's host celebrations this year under the twinkling stars and sea breeze.
Scape Lounge: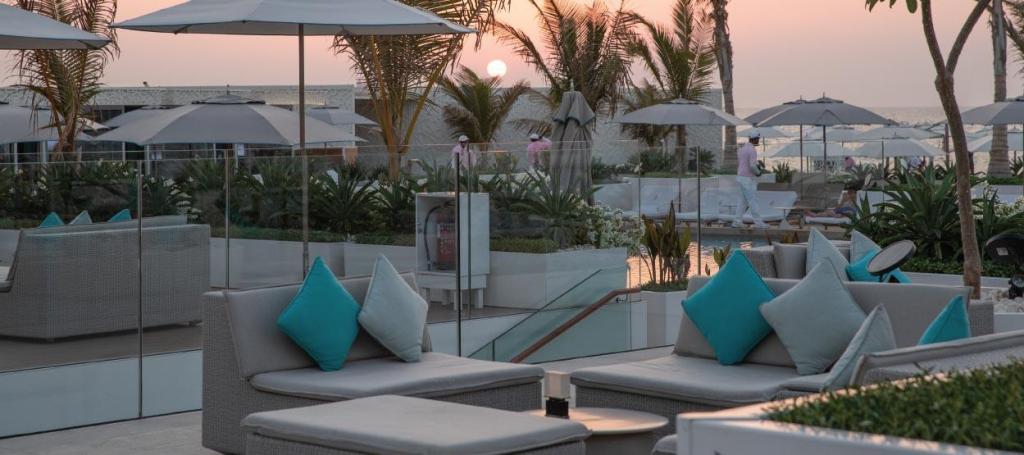 If you are looking for a venue to host a lively event filled with music and laughter, the Scape lounge is the perfect venue for you. Scape Lounge is a terrace space overlooking the Gulf offering panoramic views of the waters and the sunset. It can host up to 180 guests.
Suha: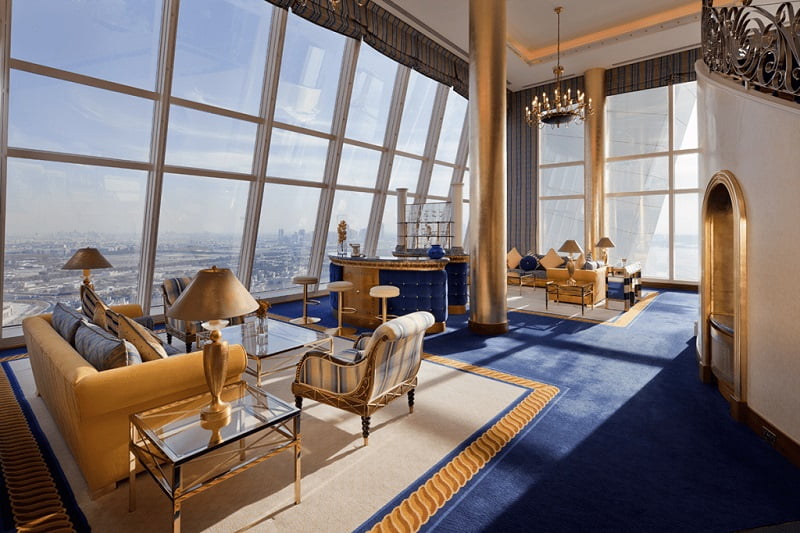 Suha is an elegant and classy venue for small events, as it can accommodate up to 60 guests. This event venue offers a sense of luxury and sophistication and is perfect for business meetings, luncheons, and private gatherings. Suha provides a stunning view of the Gulf and ambiance.
Al Iwan: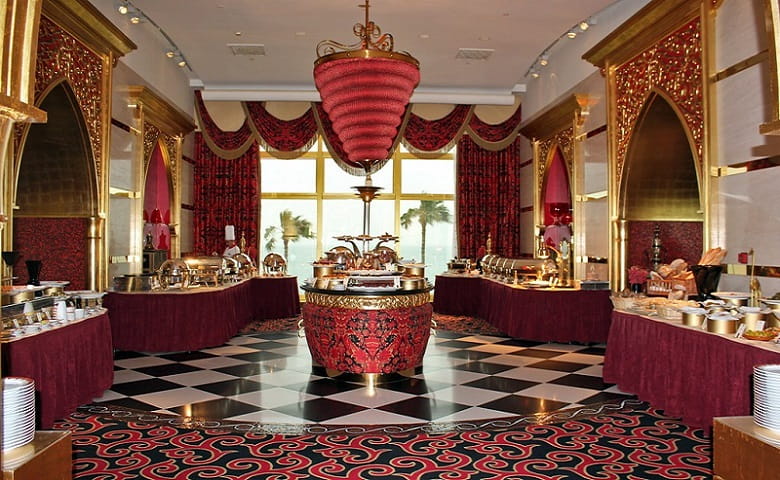 If you want to give your guest a taste of Arabia culture and true Arabesque theme, then Al Iwan is the venue for you. With its Gold and red accents, Al Iwan offers a true Arabic and Bohemian feel to the venue and is perfect for unique events. It can accommodate up to 100 guests.
Gold on 27:
Looking for a unique glittery-gold spot for your magical event? Look no further, as Gold on 27 is the perfect chic venue with gold and glitter interior and magical views of Dubai. Gold on 27 is Dubai's one of a kind nightspot with a new concept of shimmering night skyline with a variety of cocktails.
Gold on 27 can accommodate up to 150 guests. It is a perfect spot for hosting private events like birthday parties, VIP launch events, and VIP stakeholders event. This is a hotspot of Dubai, so consider consulting an experiential event agency in Dubai for booking the venue ahead of time.
Al Muntaha: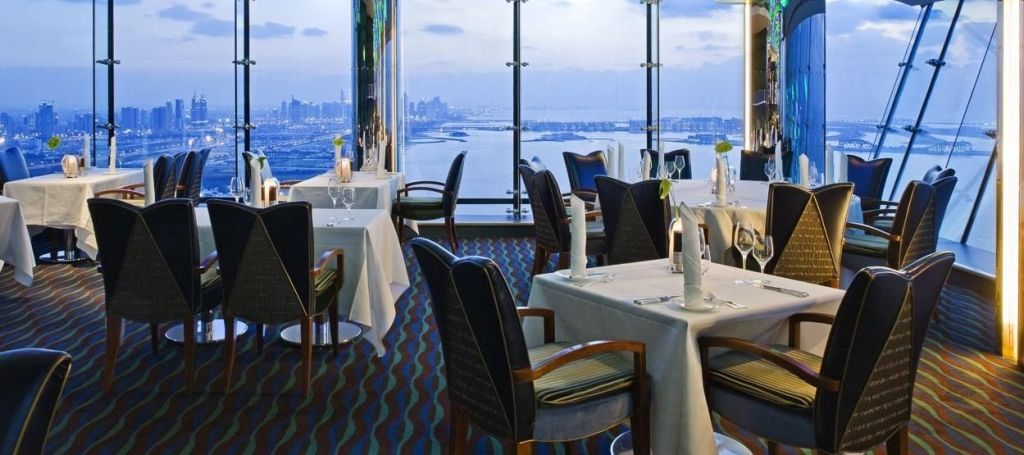 Al Muntaha is located at one of the top floors in Burj Al Arab, offering panoramic views of Dubai and the Arabian Gulf with exquisite French cuisine. It can accommodate up to 130 guests. It is a perfect spot for day time or night time events with city lights and full-length windows.
Junsui: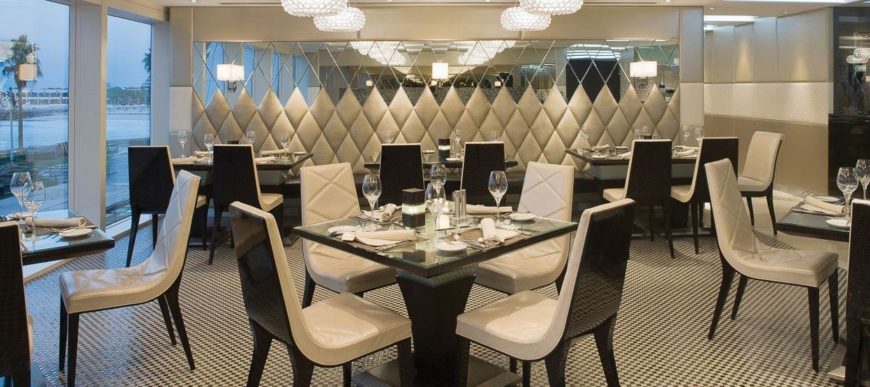 If you want to host your next event in style, Junsui at Burj Al Arab is the place for you. Junsui offers far east Asian cuisine under the canopy of shimmering Swarovski crystals providing a luxurious backdrop for any event, be it a birthday party, graduation party, or a business luncheon event. Junsui can accommodate up to 120 guests.
Bab Al Yam: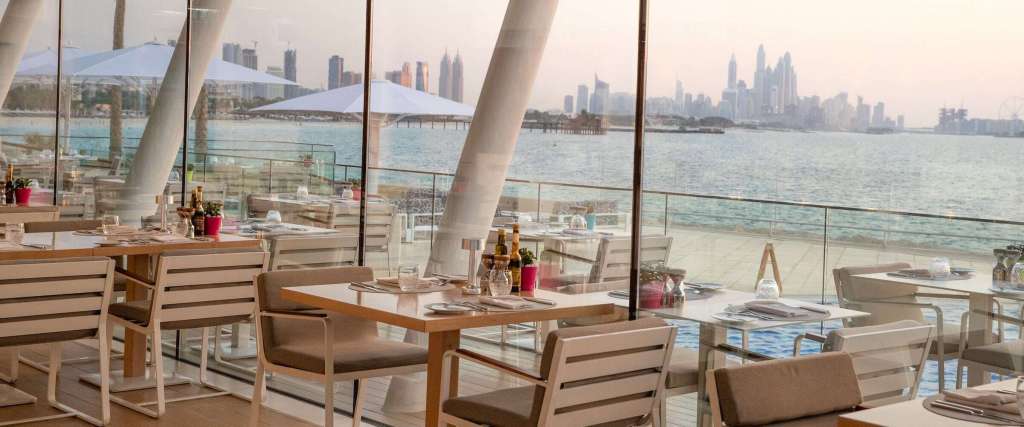 Want to host your event overlooking the beach and the palm trees? Bab Al Yam is the best venue for you at Burj Al Arab. Bab Al Yam is located on the ground floor of Burj Al Arab. It is offering stunning and mesmerizing views of the Arabian Gulf and Downtown Dubai with its exquisite European cuisine. Bab Al Yam can host up to 175 guests.
Ready to Host a Dazzling Event in the Iconic Burj Al Arab!
The famous Burj Al Arab offers various venues to create a magical event that you have always dreamed of. With its tailored and custom-made services, everything is possible, and the opportunities are endless. Burj Al Arab has a lot to offer from sleek venues to magical and breath-taking sunsets and beaches.
So, if you are looking for a venue to host your next event in UAE, look no further, as Burj Al Arab is all you need. Instead of traditional banquette halls, let's do something exceptional this year and host memorable events at Burj Al Arab.
Read more:
Top 6 Auction Venue Ideas in Dubai To Host Events
Top 3 Types of Events to Plan for Your Business in 2021